Latest News
Back from US tour! Looking towards Europe!
Hello all! We made it back to Oklahoma safely with no major gear or vehicle issues from the past two months of touring (believe me, these days, that is celebration worthy)!
Our tourmates, Ha Ha Tonka and John Vanderslice, were just amazing in so many ways, and we miss them greatly already. We had some really nice surprises, like our debut show in Buffalo, NY, which was well attended by fabulous and attentive folks. DC, you are always so welcoming that it blows my mind. Chicago and Denver, you were also stunning. San Francisco, you packed the house for us. Heck…everyone! I appreciate you all for coming out and continuing to support me and the musicians around me.
There are a couple pictures here: one of me with John Vanderslice and his crew, Jacob Winik and Jason Slota, all crammed in a photo booth at Schubas in Chicago. The second of Penny, John, Anne, and I with the Ha Ha Tonka crew (James from the Spring Standards, Lucas, Brian, Steve, Liz, Brett, Lennon, and Smash). And, no, that is not our tour bus. It is Built To Spill's tour bus. They were playing the outdoor stage at Stubbs and we were playing the indoor stage — Anyways, we thought it would be fun to make ourselves look really cool and stand in front of this bus. Great idea I think.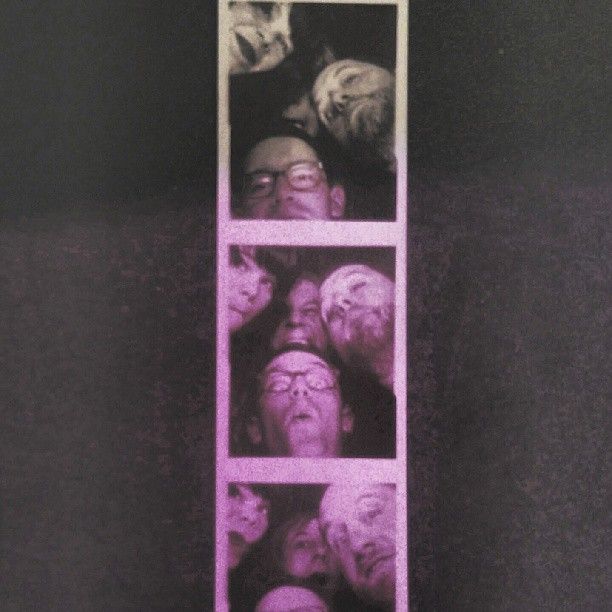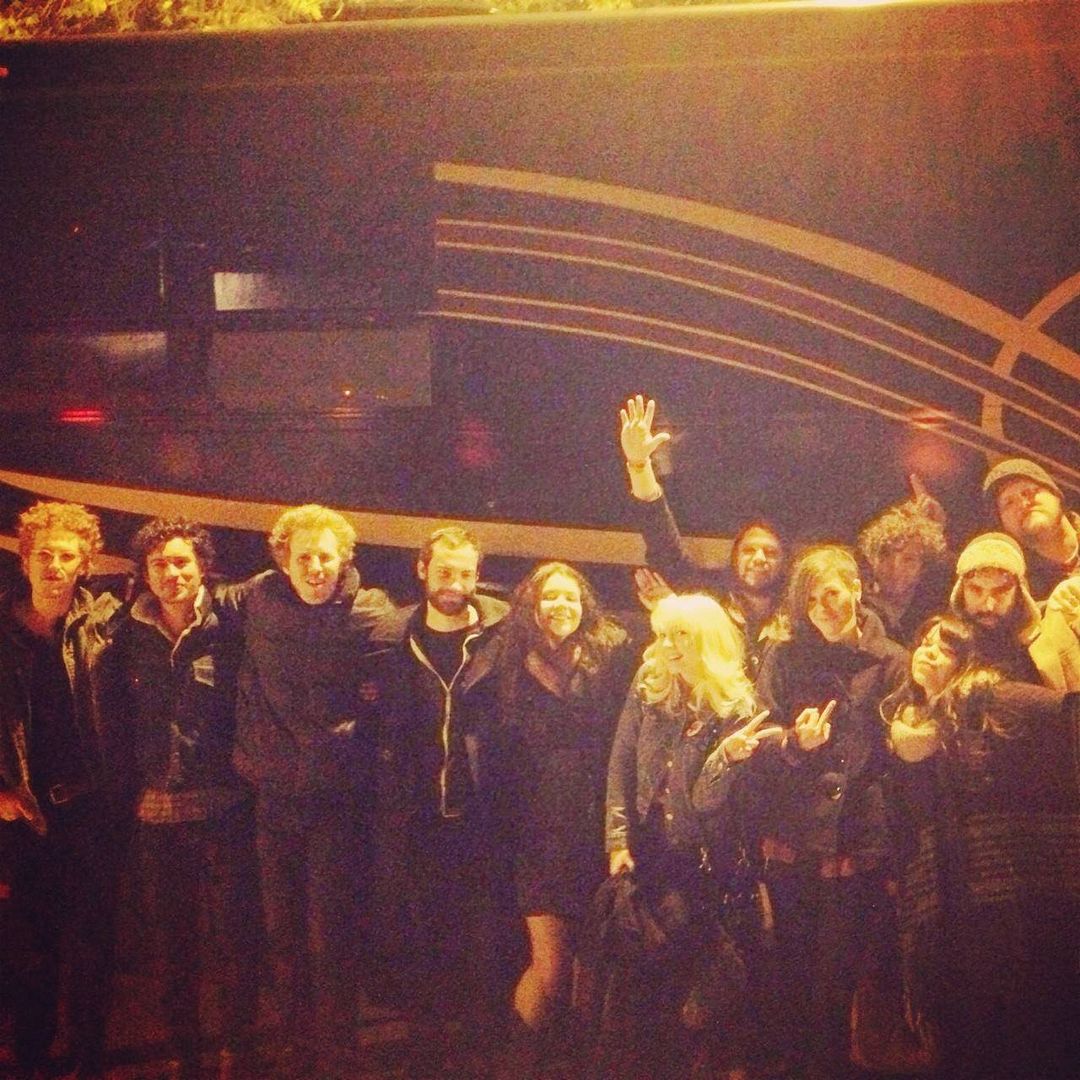 I'll be in Europe quite a bit coming up this winter. As we've announced, Full Time Hobby is releasing Kid Face on January 13th in the UK and Europe (PRE-ORDER IT HERE), so it is time to come back over and play some shows! I've got exciting dates planned with Deer Tick, Suzanne Vega, Timber Timbre, and more! Make sure to keep an eye on the Tour Dates on my website, though, because we'll be filling in cracks and empty days as time moves on.
TOUR DATES
Dec 10, 2013 – London, LO – Servant Jazz Quarters – Buy Tickets
Dec 12, 2013 – Paris, IDF – Le Trabendo w/ Timber Timbre – Buy Tickets
Jan 12, 2014 – Seattle, WA – Sunset Tavern w/ Del Barber
Jan 23, 2014 – Birmingham, ML – Folk For Free
Jan 25, 2014 – Paris – La Fleche D'or w/ Deer Tick – Buy Tickets
Jan 28, 2014 – Brighton – Komedia Studio Bar – Buy Tickets
Jan 29, 2014 – Manchester, NW – Ruby Lounge – Buy Tickets
Jan 30, 2014 – Middlesbrough, NE – Westgarth Social Club – Buy Tickets
Jan 31, 2014 – Durham – Old Cinema Launderette – Buy Tickets
Feb 1, 2014 – Glasgow, SL – Celtic Connections w/ Suzanne Vega – Buy Tickets
Feb 2, 2014 – Glasgow, SL – Hazy Recollections – Buy Tickets
Feb 4, 2014 – Cologne, NRW – Underground w/ Deer Tick – Buy Tickets
Feb 5, 2014 – Munich – Ampere w/ Deer Tick – Buy Tickets
Feb 6, 2014 – Zurich, ZH – Bogen w/ Deer Tick – Buy Tickets
Feb 7, 2014 – Stuttgart, BW – Club Zwolfzehn w/ Deer Tick – Buy Tickets
Feb 8, 2014 – Frankfurt, HE – Nachtleben w/ Deer Tick – Buy Tickets
Feb 9, 2014 – Hamburg, Ham – Molotow w/ Deer Tick – Buy Tickets
Feb 10, 2014 – Berlin, Ber – Monarch – Buy Tickets
Feb 12, 2014 – Amsterdam, NH – Paradiso (with the Deep Dark Woods) – Buy Tickets
Feb 14, 2014 – Copenhagen, DK – Ideal Bar – Buy Tickets
Feb 15, 2014 – Utrecht, UT – Ekko – Buy Tickets
Feb 16, 2014 – Rotterdam, ZH – Rotown – Buy Tickets

Last but not least, we are offering some discounts in the online store for the Holiday Season. Available for a limited time only. Check those out below!
   Bundle #1: Kid Face CD + Kid Face LP — $22.99  BUY HERE
   Bundle #2: Digital Download of Kid Face, You (Understood), Songs In The Night, and The Confiscation EP — $19.99  BUY HERE
Alright, I think that's all for now….Later gators!
– Samantha